In case you have not been in the baby world for a few years, I would like to introduce you to Taggies. Some genious realized little one's love to grab the tags on stuffed animals or toys and play with them. It is generally a babies favorite part. Hence, the Taggies brand was likely born. It is very simple to make your own Taggies. I wanted to share this simple tutorial for the crinkle version of this baby sensory toy. What do I mean by crinkle? I enclosed a layer inside that crinkles when a baby handles it and plays with the tags.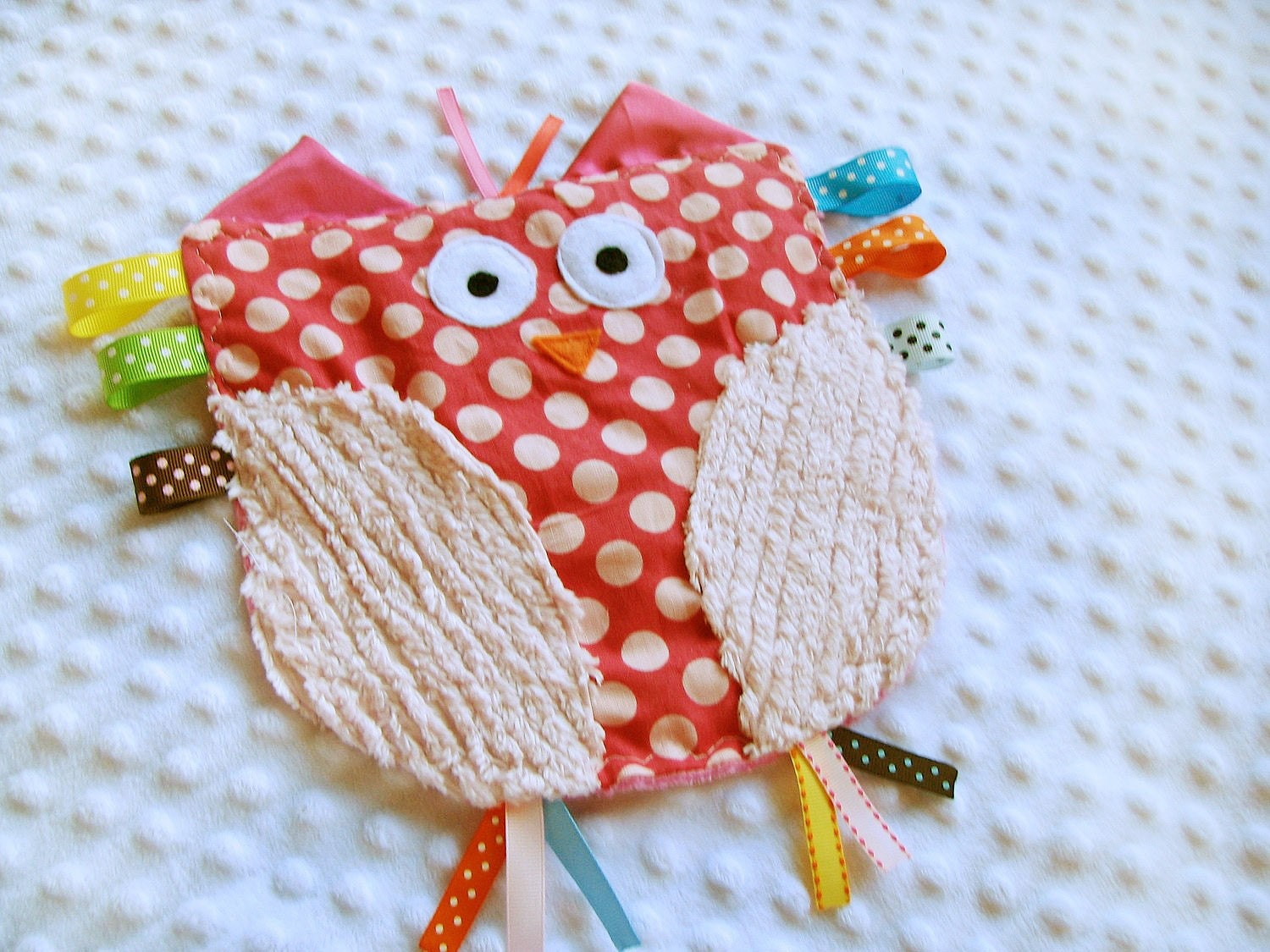 I found these cute designs on etsy
here
. I am sure this link will not be good forever though.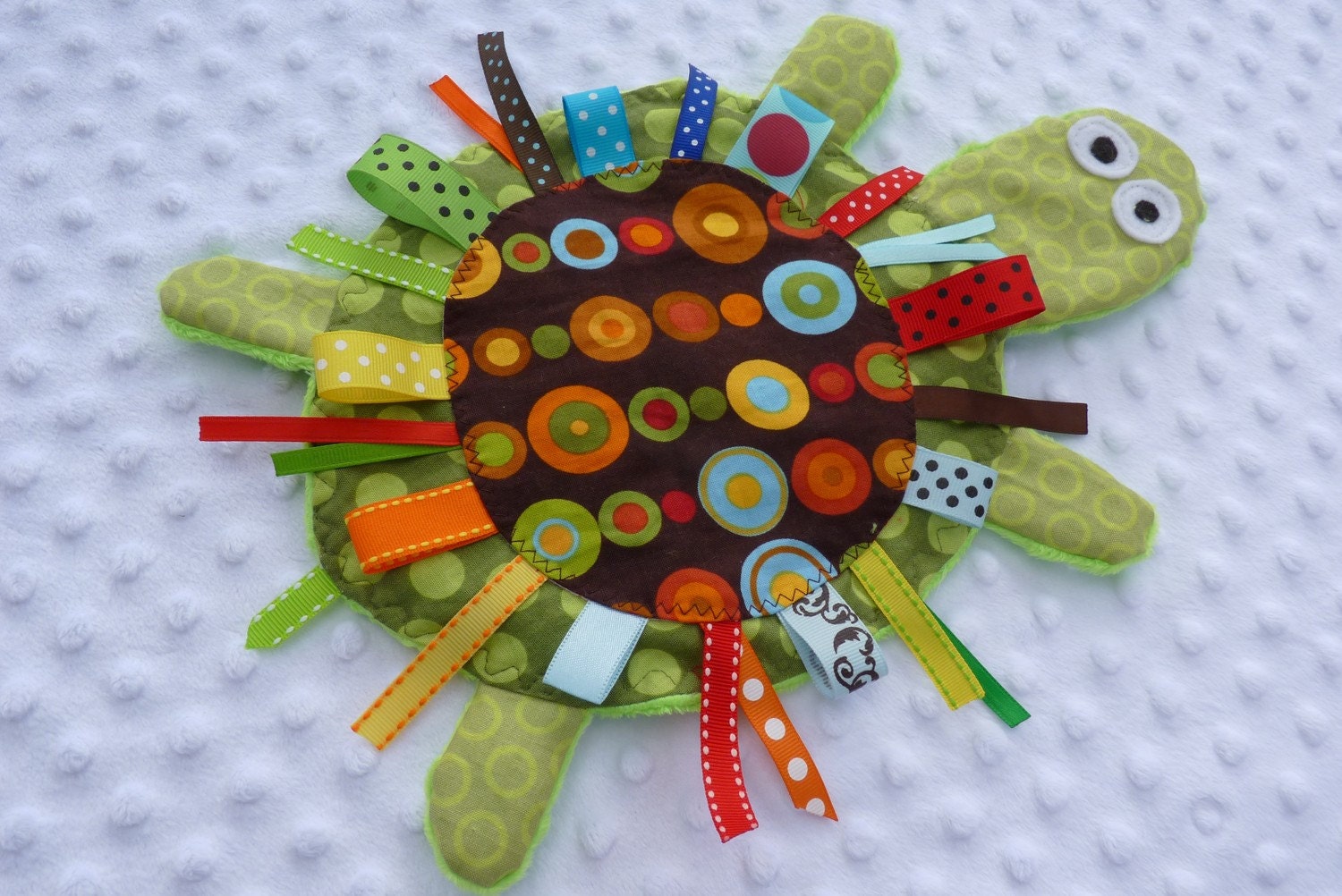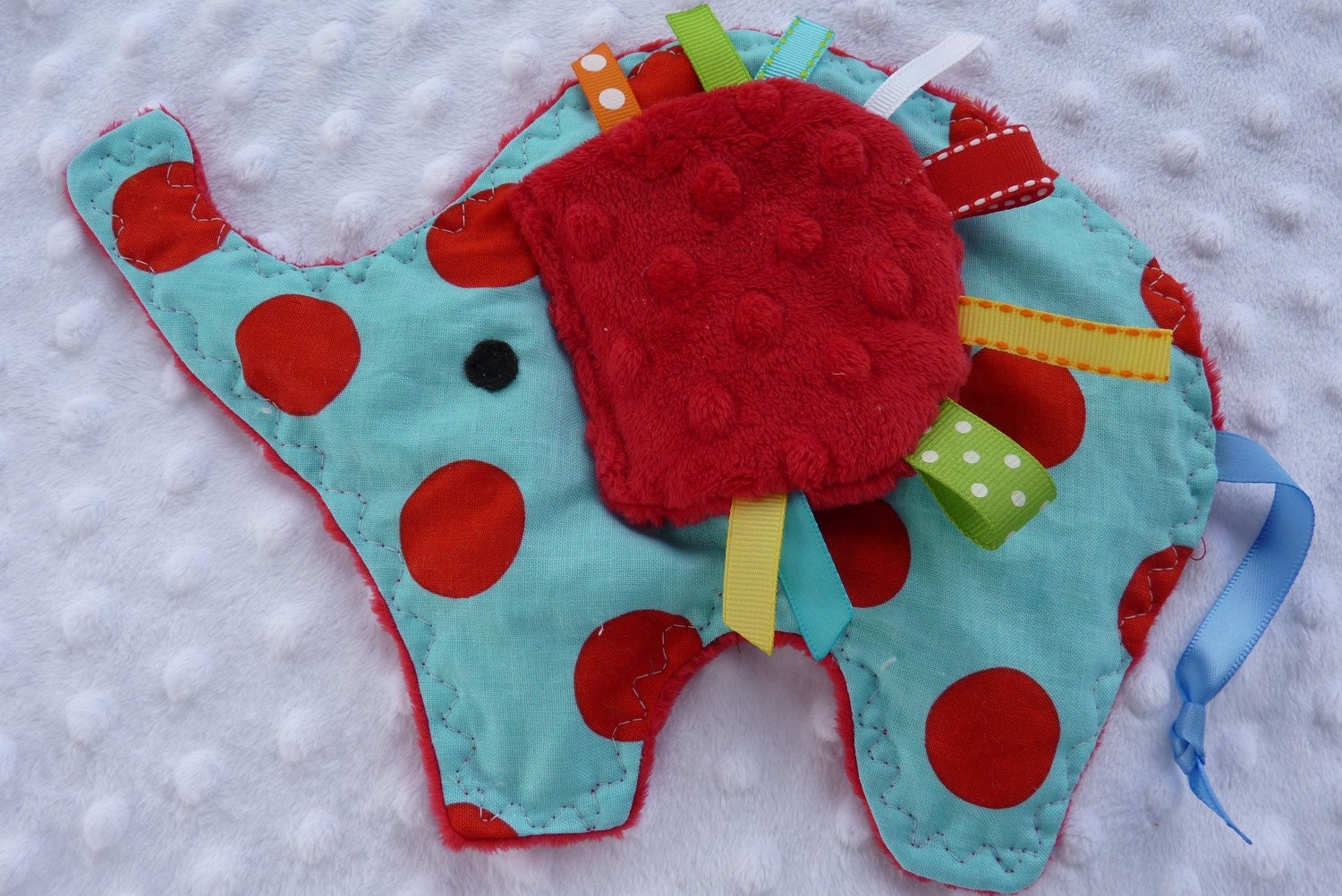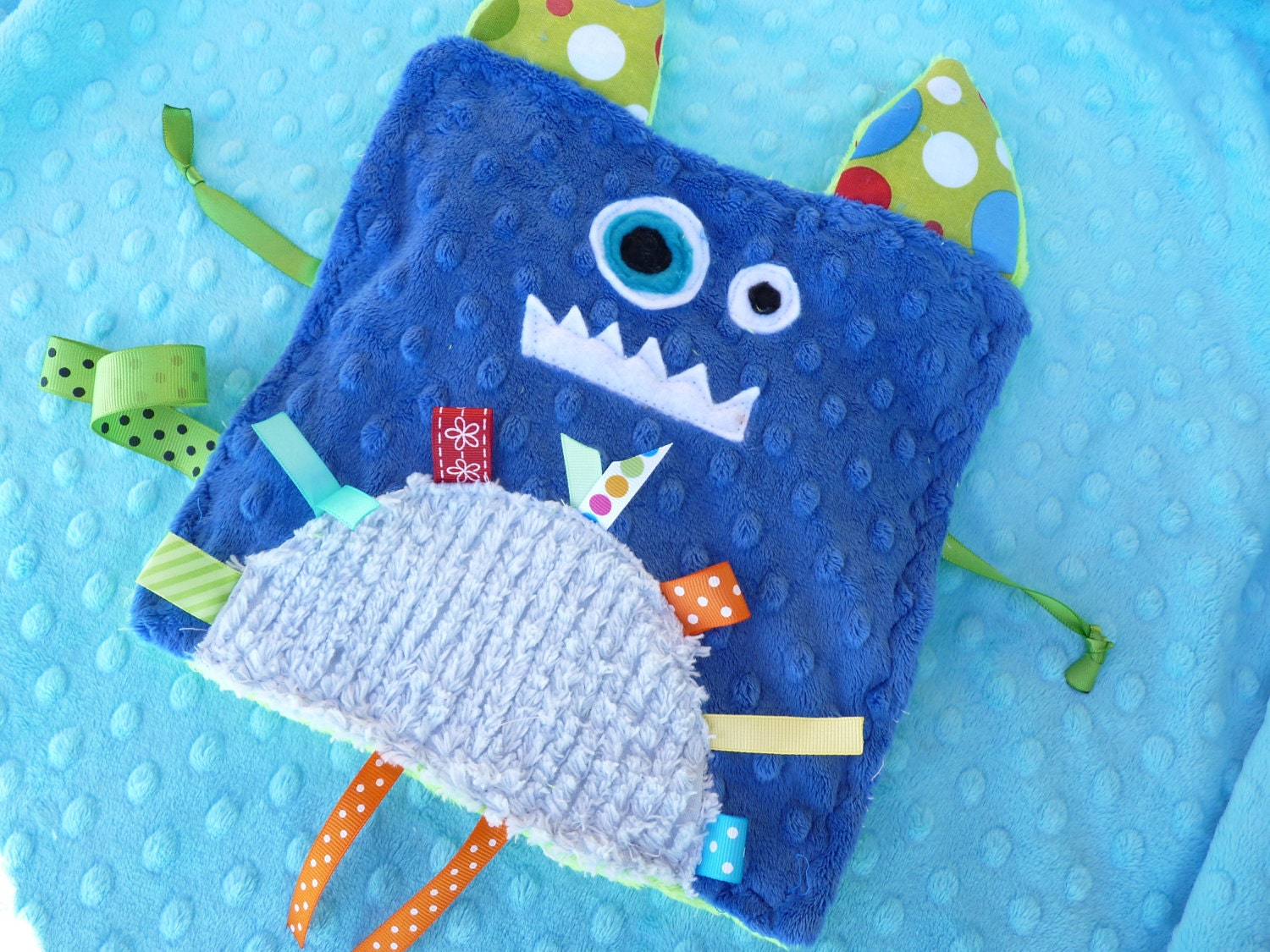 We will start today by making the super simple square version and then you can vary it from there.
Supplies:
Two 6" squares of material
Crinkle material (explanation to follow)
Various ribbons of different colors and sizes
Sewing machine
Directions:
1. Cut two 6" squares of fabric. (6" is my size of choice) I used a soft blue bumpy fabric and a dinosaur print.
2. Place printed fabric right side up. Pin ribbons of different colors and sizes on as shown below. Be creative in your color choices.
3. Place right sides of 6" fabric squares together. Cut 6" square of crinkle material to place on top as shown. I chose to use a square cut from the bag baby wipe refills come inside. It has the best crinkle sound to me. Choose anything you desire to use in the middle that crinkles.
4. Pin the three layers together and sew with 1/4" seam allowance, leaving opening to turn project inside out. Next, I place my fingers in the opening to carefully remove all the pins that were holding my ribbon pieces in place. Turn inside out.
5. Once your project is turned inside out, sew 1/4" seam around the squares as shown below.
6. Share it with a baby you love and watch their face light up as they chew and crinkle their new toy. This is the first sensory toy I used with my little one.
Here is another variation of the taggie toy idea that I liked. I thought it would be the perfect gift to enlist a older sibling to help make for a new baby on the way. I saw this clever idea at
HavingFunAtHome
.
She had her kids use fabric markers to draw on the new gift for baby. Precious!
Disclaimer: The inside crinkle material is a choking hazard if this toy were to ever come apart. I have never had any issues personally and I love that it is machine washable.